Since you cannot be at our plant and watch us dry clean your garments, the only thing you have is the trust that we will do the very right thing.
Atlanta's #1 Pick-Up & Delivery Dry Cleaners Servicing Metro Atlanta and its surroundings. Click here to see if your Zip Code is already included in our daily routes or find out how you can be added.
Ever wait in line behind another customer who is dealing with some unresolved cleaning issues while you're in a hurry? What about leaving work early to make sure you can pick-up your garments at the cleaner only to get there and found out that they are closed?
Using ABC Dry Cleaners dot Com eliminates the hassle that comes with waiting in line, listening to unhappy customer resolves a conflict and we save you time from rushing out and risking getting an unwanted traffic ticket [lol] in the process!. Our service is tailor made for you, not one size fits all.
Please check your Zip Codes here. If yours is not listed, please email to ask for consideration and we will let you know within 24 hours. Thank You
Are you or do someone you know getting married anytime soon? Then you should consider using ABC Dry Cleaners dot Com's cleaning package for the Bride & Groom after wedding cleaning.
Check out our professional service and packaging for your outfits after the wedding that allows for the showing and preservation of the items for as long as you so desire.
Thank you for Trusting ABC Dry Cleaners dot Com for all your dry cleaning needs. – view this link:
Mgmt.
Why ABC Dry Cleaners dot Com? Because we're your ALL PURPOSE, ONE STOP DRY CLEANING SERVICE :-
Dry Clean only Personal garments, button down laundry shirts, leather garments cleaning, alterations, down-feather-beds, shoe repairs, and yes; if your washer or dry should break down.  So, presenting the Wash and Fold service you'll be happy to know!
Providing excellent service to our loyal client base has increased 1000% over the years. What's new is our ability to effectively communicate same. Now, we're with the program. Thank you for trusting your personal garments to ABC Dry Cleaners dot Com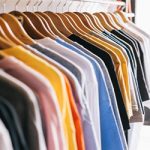 Time is Money. A phrase that has been around for hundreds of years. Well, that is exactly what using ABC Dry Cleaners dot Com offers! The more time you can safe from mundane chores like going to "do the usual", the better.